By Carl Kruse

The following blog post is an excerpt from information provided by the SETI Institute on their upcoming online chat "Can We Define Life? Should We?" hosted by Wendi Zhang and scheduled for Wednesday, August 21, 2021 at 7PM PDT. The Carl Kruse Nonprofits Blog encourages all to tune in for what promises to be a great chat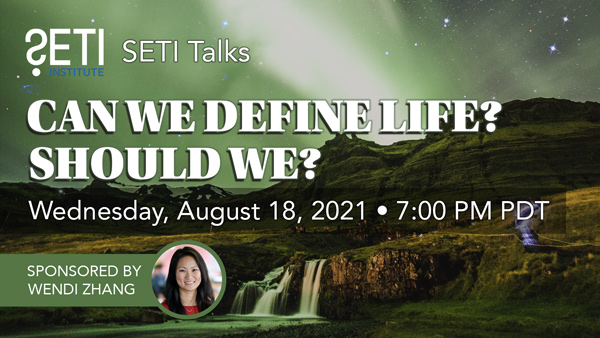 ===============

Since time immemorial people have strived to define life. What differentiates between the living and the inanimate? Are computer Trojan horses alive? Are biological viruses life forms? What is the difference between a dog and a star? These questions seem straightforward, but the lack of an agreed upon definition among scientists as to what is life belies the complexity of the issue.

While most of us believe we can distinguish between the living and the not living, the world is filled with many cases that defy easy categorization. This difficulty may increase as new technologies open the possibility of exploring far away planets and whether they have life.

The next round of SETI Talks explores topics surrounding what is life with two researchers, Carol Cleland, a philosopher based at the University of Colorado, and Haley Sapers, from Caltech, whose research examines life forms that one might possibly find outside our own world.

Molly Bentley of the SETI Institute moderates as Professors Cleland and Hale discuss various definitions of life, spanning philosophy, biology and physics. In particular they will dive into the idea that perhaps there is no single useful categorization of life and that attempts to pigeon-hole such a definition might hinder our abilities to find something profound beyond our world.

The chat hopes to illuminate who we are — life that seeks ways to distinguish ourselves from dust and planets — and to propose the possibility that there might not be a single dimensional answer to the question, "what is life?"

The chat takes place online Wednesday, August 18, 2021 at 7pm PDT and anyone interested can register for free here.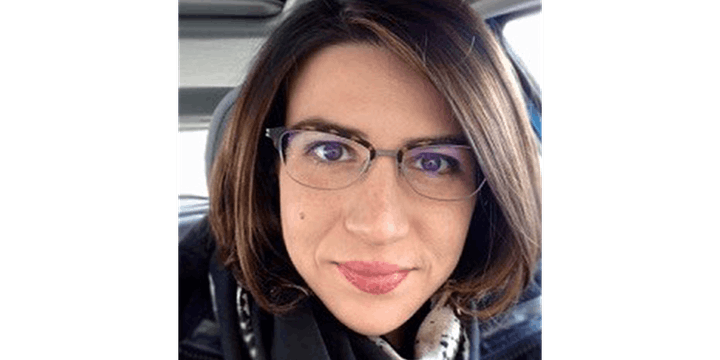 Dr. Haley Sapers is a researcher in Astrobiology at York University in Toronto where her work examines ways of measuring methane in the Martian atmosphere. She is also a collaborator on the Mars Curiosity Rover project. Additionally, Dr. Sapers is a visiting professor at CalTech where she studies deep subterranean bacterial colonies at the Sanford Underground Facility and in sea floor methane deposits. Haley seeks to understand what implications changes in these colonies might have had for Earth's early life, and by extension possible life beyond our world. Part of her research also examines meteor craters and the role they could play in fostering life. Dr. Sapers holds a PhD in Astronomy from Western University in Canada. Her postdoc work included stints at McGill University, California Institute of Technology, the University of British Colombia, and the Jet Propulsion Laboratory. Some of her former work involved assisting the Mars 2020 SHERLOC project.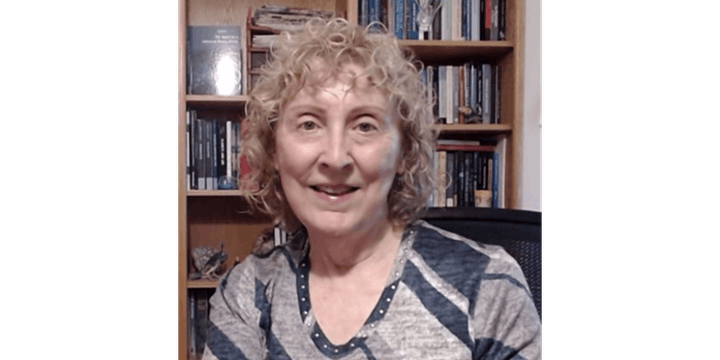 Carol Cleland is at at the University of Colorado in Boulder, where she focuses on the philosophy of science. Her interests include the scientific method, modelling, logic, metaphysics, and scientific theory.

Professor Cleland holds a PhD in philosophy from Brown University in Rhode Island and a BA in mathematics from the University of California at Santa Barbara and is currently at work on her new book regarding the role anomalies play in scientific discovery.
About the SETI Institute: The SETI institute is the world's top organization focused on the scientific exploration for life beyond Earth. Its researchers investigate the nature of the universe and the chance of finding life beyond our world. The group is based in Mountain View, California.

The CarlKruse.org blog highlights nonprofit groups and persons trying to make the world better. The blog has previously covered the SETI Institute in posts such as, Seti Are We Alone and reviews of the SETI Institute. Blog followers were active in the SETI@Home project (also here) and closely monitor developments in SETI and astronomical research. The Carl Kruse SETI Profile is here.

CONTACT: carl AT carlkruse DOT com