by Hazel Anna Rogers for the Carl Kruse Blog
I have devoured cookbooks for some time. We had several shelves of them in my parents' house, thick, brightly colored novels with reams of delicacies just waiting to be salivated over. I refer to the cookbook as a "novel," I suppose, because more often than not they seem to fit into a sort of food-centred triptych-plotline consisting of starter, main, and dessert. The avant-garde (I use the term loosely) cookbooks, such as Morimoto's Japanese masterpiece for example, the less inclined to fit into this mold, but the older books certainly followed this narrative to a T.
Take the Hamlyn All Color Cookbook, for example.
Seemingly the cookbook no house was to be without in the 1970s, our own trusty Hamlyn holds in it all the bruises and battle-scars that a well-used cookbook must inevitably bear. Personally, I never really cooked from it – I think I was rather put-off by its unashamed use of pineapple, glace cherries, and aspic in rather too many dishes – but it is a wonderfully bright and garish tome to look through, and has in it many of the basics required in everyday cooking.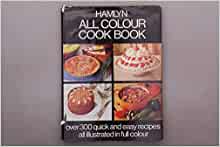 Another battle-scared book that brings back a-many culinary memory for me is Nigella's renown "Nigella Express," a cookbook that I've had the luck of rediscovering away from home by way of a friend who no longer has use for it. Flicking through the pages of this book, which, it appears, has been equally well-loved by my friend's family as my own, I found myself reminiscing about some of the glorious recipes found within. The juicy mirin salmon with its thick, brown, juices; the heft of her glorious pan-fried tuna steak with its meaty texture and soft flesh; and the irresistible golden batter of her quick calamari, doused in fresh tart lemon juice. All of these recipes are accompanied with emphatic introductory paragraphs written by Nigella herself, drooling over her dishes and relaying the delectable history of each one. I love how every recipe is accompanied by a photo of its dish, and I love those written openings that embellish the photographs beside them, turning mere pictorial representations into tantalizing tales.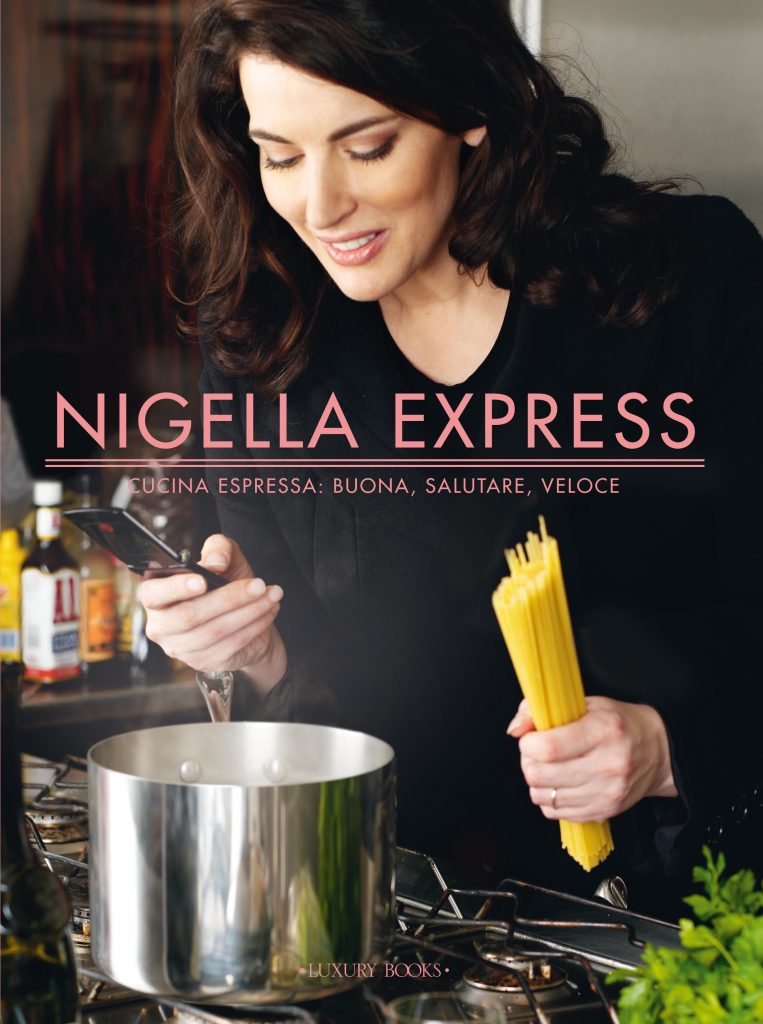 There are some books, as opposed to cookbooks, that do the reverse of this approach; rather than bringing a story to the plate, they bring the plate to the story. Gaius Petronius Arbiter's (I will refer to him as 'Petronius') 'Satyricon' of AD 63-5 is one such book that facilitates the melding of the cookbook with the novel in his dinner party hosted by character Trimalchio. Though I have written before of the intriguing rapport betwixt food and literature, I think there is something especially interesting about how very elaborate this extended scene of Petronius' infamous satire is in its grotesqueness and its allusion to the ridiculous gluttony of the Roman elite. I am also fascinated by the sheer depth of description in the food depicted, in all of its repulsive glory.
Trimalchio, the host of the dinner party, is a fat, bald man who found prosperity from the shipping trade after being a slave; he is a delightfully satiric portrait of the nouveau-riche stereotype. His wealth is so absolute that he cannot resist but boast of it, but he is also an astoundingly profane man, one who talks at length to his guests of his toilet habits in intensely scatological detail. The meal itself is almost as disgusting as Trimalchio's overstated self-importance.
Sadly, we don't have the whole text of the 'Satyricon', so we can perhaps (un)safely assume that the near-exhaustive list of courses we encounter may not even be the half of it. We begin with a first course of bronze donkey wearing two panniers of olives and lined with a lattice of sausages, damsons, and accompanying dormice dippy in honey and poppy seeds. Into the second course, we grapple with a wooden hen roosting peahen eggs, which contain warblers baked into spiced egg yolks. The third course is a horror-inducing zodiac-layout of hors d'oeuvres hiding a dish of hare with its own makeshift wings, encircled by the bellies of sows and stuffed capons. This enormous dinner continues with nine more courses involving whole wild boar with suckling piglets en-croute filled with thrushes (live, of course); helmet-wearing boiled calf that is duly sliced up by a slave dressed as Ajax (the Greek mythical hero of Homer's Iliad fame), serving the meat from his sword; a statue of god of fertility Priapus with a belly full of cakes and fruits that spurt saffron, and a twelfth course of a fated cock who crowed too early and thus was slaughtered in alignment with the superstition against such badly timed crowing. The guests themselves are a dull bunch, and when given the occasion to talk amongst themselves, seem to be more intent on grumbling and whining about the state of various aspects of Roman society than discussing anything of interest (not unlike the dinner parties I've been to, in all fairness).
So, why all of this voracious excess? At the end of the scene, Trimalchio begins a long lament about his mortality that leads to an enactment of his own funeral, a funeral that becomes so loud and obtrusive that it wakes all in the neighborhood around. So, I suppose, the whole thing was a preparation for death, a 'last supper' of sorts, albeit in the most sacrilegious of contexts. Is that why we're so preoccupied with food? Why our billboards denote enormous, oily photographs of pornographic burgers, why we look forward to Christmastime and all of the overindulgence it characteristically entails? Is it because food is the only true and pure comfort there is, the only thing that can sate our ongoing thanatophobia? G Stanley Hall suggests that 'Man's deepest impulse is to live as long, intensively and richly as possible' and that 'We love life supremely and cannot have too much of it, and food, drugs, and regimen, are precious just so far as they minister to this end, while we dread all that interferes with it' (both in 'Thanatophobia and Immortality' in The American Journal of Psychology, Vol. 26, No. 4, Oct. 1915, p. 568-569). Are cookbooks religious scriptures of sorts, whose contents administer the same levels of comfort and protection as the psalms and prayers we encounter in works like the Bible? Petronius' humungous feast appeals to all of our senses, just as the pages of the Nigella cookbook; we are fed plate after plate of food, and the more we are fed, the more we want to be fed. In Petronius' work, I found myself almost hankering after something more when the feast ended; in Nigella's book, after I have finished devouring the food on one page, I skip to the next and begin my feast again. For in moments of food-fantasy, one finds oneself detached from all other worry. Food has no ulterior motive, and to read and dream about it through both of these culinary feasts is to forget all other fears.
Here I am, many a millennium after Petronius wrote of his dinner party, reading similarly decadent sketches in the cookbook on my knees. Our preoccupation with food, its preparation, and its meaning, have not waned over the course of history. Many of still sit, like Trimalchio on his enormous backside, waiting for a servant, or, in our case, a Deliveroo driver, to bring guilty pleasures to our impatient, salivating mouths. Most people I know have reams of cookbooks, just like I do, all demanding their hungry eyes to engulf these pages with their insatiable lust for food. Sometimes, when I am in someone else's home, I look to their countertops of their kitchens and search for the brownest spine, the most crinkled cover, the most splattered open page, and wonder if this is the book that contains in it their greatest sanctuary, a sanctuary to comfort them in the face of the death we all inevitably fear.
==============
This Carl Kruse Blog homepage is at https://carlkruse.org
Contact: carl AT carlkruse DOT com
The blog's last post was on La Familia Cookbook.
Other articles by Hazel for the blog include Electronic Music, Anti-Vaxxers, and Bread.
Find Carl Kruse also on Medium.