It was in April 25, 1953 when Watson, Crick, and Wilkins published their seminal paper on DNA and today a group of us crazy people celebrate what that knowledge has done for human well-being. Happy DNA Day! We covered last year's DNA Day in another blog post and this year we return to give it more love. It is not much of an exaggeration to say the most important discoveries in human genetics remain to be made, with the promise of untold benefits to humankind yet to unfold.
Vital to the success of the famous DNA discoverers was the work of Rosalind Franklin, who paved the way for the others though she received little credit at the time. Franklin went on to do pioneering work in the molecular structure of viruses at Birbeck. In 1962, Watson & Crick were awarded the Nobel Prize in Chemistry and the team at Birbeck received the Nobel Prize in 1982. All from discoveries made possible from the work of Rosalind Franklin who died of ovarian cancer in 1958 at the age of 38. Because the Nobel committee does not award posthumous prizes, she got nothing, though surely deserving part of the 1962 and 1982 awards. Happily today she is rightfully regarded as a giant of 20th century chemistry.
Rosalind Franklin below and might we not salute her today, DNA Day?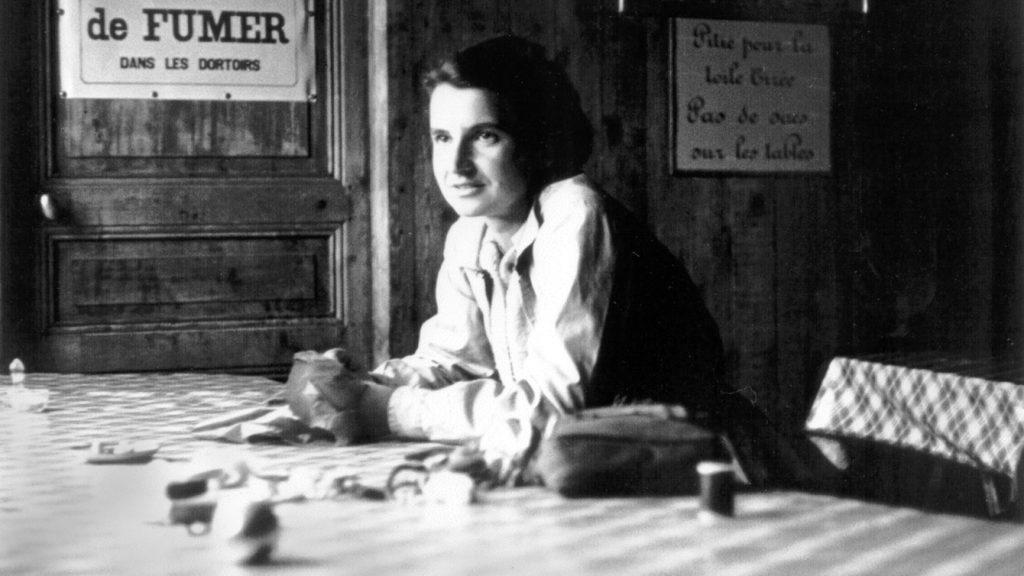 Added Later

There's been a lot of hype in the last few years over at-home DNA kits that decipher ancestry or help locate long lost relatives. If you're someone that loves science, ancestry, or medical knowledge, you might join us in celebrating DNA Day.

As you probably know, DNA is a set of instructions required for living organisms to develop, live, and reproduce. Its full name is deoxyribonucleic acid, a tiny molecule that contains a specific code, chained together in the famous double helix pattern with the chain links constructed with four nucleotides: Cytosine, Guanine, Adenine and Thymine. Cytosine always pairs with Guanine, Adenine always with Thymine. It's almost miraculous that something so small – and relatively straightforward — has such a huge impact on life.
Significant Scientific Discoveries Leading To DNA Day
DNA Day celebrates two gigantic discoveries in DNA that catapulted our understanding of life. Originally observed as a one-time celebration in the United States on April 25th, 2003, it is now celebrated around the world with various DNA related activities.
The first major discovery we celebrate is the discovery of the double helix itself, the symbol of DNA seen often in film and science class. In 1953, Watson, Crick, and Franklin discovered and published the structure of the double helix, work that jolted genetics and launched the field of molecular biology. It laid the groundwork to rapid gene sequencing, recombinant DNA research, and genetic engineering.
The second landmark celebrated today is the completion of The Human Genome Project. This initiative involved scientists worldwide — begun in 1990 and concluding in 2000.
Spotlight On Rosalind Franklin: A Female Pioneer In Genetics
For a long time, Rosalind Franklin's name did not appear next to Watson and Crick in most textbooks regarding the double helix discovery. Some observers feel her contributions were minimized because she was female. Others think it was an attempt to hide questionable conduct in which her research was used without her knowledge or permission by the two male scientists. Either way, she's now recognized as an integral part of the discovery.
Franklin was born in London in 1920. Bright and competitive, she earned a Ph.D. in chemistry and was a leader in crystallography and X-ray diffraction. Her most famous image, the DNA photo called "Photo 51," was a key to the discovery of DNA's structure.
Due to her untimely death, she never got to fully realize her greatness, so why not take it upon ourselves to celebrate her scientific contributions? There is an ongoing push for getting female students interested in STEM (Science, Technology, Engineering and Math) projects and is not Rosalind Franklin an excellent role model for these rising stars?
Aftermath of The Human Genome Project?
The Human Genome project opened the doors to scientific advancements in medicine, biology, and more. In deciphering human DNA, the origins of disease were better understood, and treatments developed more effectively.
Here are some of the advances unlocked:
The project itself made scientific data available to the general public for free. Opening access fueled further scientific discoveries.
We learned about the origins of humans and migration across Earth.
Sequencing genes became faster and cheaper.
Treatments for many diseases happened years ahead of schedule. It has particularly advanced cancer research.
Pharmaceutical treatments became more personalized and more effective.
It is now easier and more accurate to identify genetic conditions in individuals.
The development of home DNA kits has given the average person a way to play scientist and learn valuable information about past history.
The future appears even more tantalizing. As scientists explore genetic engineering, we are looking at the possibility of changing genes to cure or prevent certain conditions in a life-altering way. This could eliminate some diseases and improve quality of life for many.
Celebrating DNA Day
Wondering how to celebrate DNA Day? Here are some ideas:
Attend an educational event or lecture at a local college or museum. (If you're celebrating in an area under quarantine due to the 2020 covid-19 pandemic, look for filmed lectures online.)
Enter the National DNA Day American Society Of Human Genetics Essay Contest. (You would have had to enter this one in advance, but there is always next year!) https://www.ashg.org/discover-genetics/k-12-education/dna-day/
Research the double helix or human genome project at your local library or online.
Make your own DNA sequencing bracelet.
Here's an artistic idea, make your own double helix model with creative materials like pipe cleaners, candy, straws, etc. Loosen your
School idea – host a genetics-themed mini-science fair.
Buy a DNA testing kit and discover your ancestry.
You can even send away for a DNA kit for your dog. Find their true breed or mix once and for all, if that is your thing.
Or you can do like we do. Bust out that good bottle of wine you have been saving. As an aside, saving for what? A little bit of what you like does you good. Pour yourself a generous glass and toast to those trail-blazing people who moved all of us forward, helping unravel life's mysteries and in so doing making our time on Earth better. Shiver in awe. And cheers.

Carl Kruse
Contact: carl AT carlkruse DOT org
Mainsite for the blog
The last post in the blog was on deep storage of bitcoin at Svalbard.

P.S. If you do end up celebrating DNA Day, let us know and we will include you in our next update of DNA Day.