The icy mountains of Norway are the perfect hideyhole for preserving anything important against time, the elements, maybe even alien invasion. The Svalbard Seed Vault, which we talked about here and also here, isn't the only cool archival project in the region. Surrounded by glaciers, permafrost, and polar bears, GitHub is readying to store valuable open-source code for many popular cryptocurrencies, such as bitcoin, at Svalbard.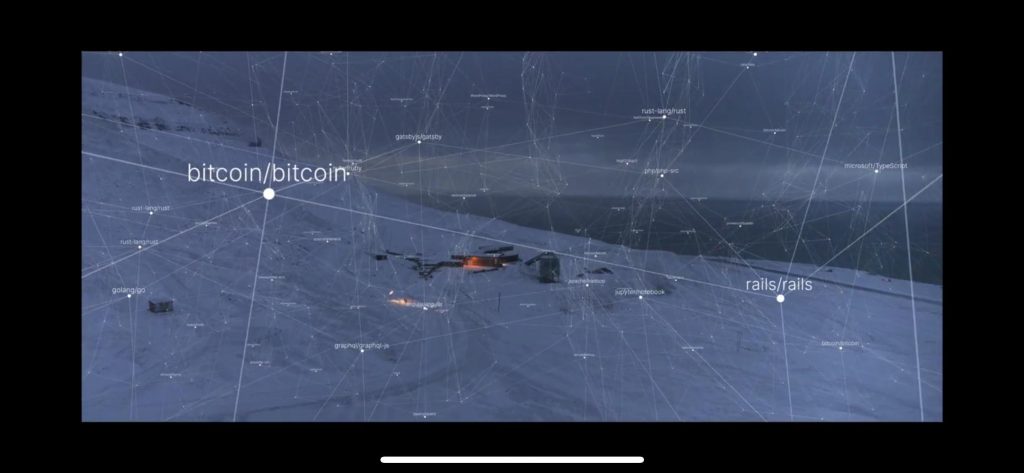 Cryptocurrency is an internet-based mode of exchange that uses encrypted functions to conduct financial transactions. Through blockchain technology cryptocurrencies enable decentralization, transparency, censorship resistance and trustless transactions – the latter meaning two parties can transfer value between each other without the need of a trusted third party. Anyone can exchange bitcoins for cash or goods and services, i.e., it is a medium of exchange, or in short, money. Many people who own bitcoin are "hodlers" – folks who simply hold on to their bitcoin betting on its future. In this sense bitcoins are also stores of value. Some see it as a passing fad, while others – including ourselves — see it as the tech, indeed the money, of the future. Either way, bitcoin is important enough to hold it's own place in the history of technology.
The code will be kept deep underground, about 250 meters, in an abandoned coal mine. Reams of code will be transferred to film reels for storage in order to preserve important technological history for a planned 1,000 years. The project is backed by archival non-profits such as the Arctic World Archive, The Digital Library Internet Archive, the Long Now Project, and more.
While backups of backups of computer code are stored online, it's not beyond possibility to think that sometime in the future we could lose our electronic records. Hardcopy storage is vital to ensure code and history are not lost. Although some experts argue that the code might not make much sense hundreds of years in the future, it's still important to preserve just like cave paintings or Egyptian hieroglyphics.
The iron-clad bunker is ready and the first storage deposits were set to take place in April of 2020 but the global pandemic of COVID-19 is likely to affect this timeline. It will be interesting to watch the project unfold and see what other code ends in this vault as well. Pretty cool the goings on at Svalbard, no? And who would have ever imagined that a remote arctic outpost could become a pillar of modern-day civilization?
Carl Kruse
Contact: carl At carlkruse.org
Another article on storing bitcoin code at Svalbard: https://www.datacenterdynamics.com/en/news/github-store-software-repositories-piqls-long-term-storage-data-center-svalbard/