Nonprofit Profile: ROCKY MOUNTAIN INSTITUTE (RMI)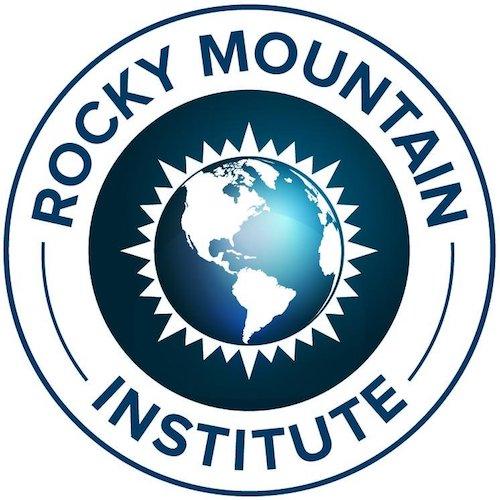 By Carl Kruse

In the U.S., oil fuels 94% of the transportation system with cars alone using about 8.8 million barrels of oil at a cost of $2 billion every day.
Making cars lighter is the single most effective way to dramatically reduce their fuel consumption and accelerate the electrification of their powertrains, weaning autos off oil entirely. One of the many initiatives the folks over at Rocky Mountain Institute are engaged in is shifting the auto industry from heavy steel to ultralight, ultra strong carbon fiber, enabling mainstream adoption of affordable electric vehicles that burn no oil.
I encourage everyone to look at what the Rocky Mountain Institute is doing in helping achieve a clean, prosperous, secure energy future. I can speak firsthand as to the caliber and excellence of the organization.
RMI UPDATE FROM JANUARY 2018:
Not all was bad news in 2017, certainly not on the renewable energy front. This news from the Rocky Mountain Institute, which continues working towards a clean, prosperous, non-carbon energy future: The Top 10 clean energy developments for 2017 (https://www.rmi.org/news/top-ten-clean-energy-developments-2017), including the dawn of self-driving cars, solar costs going to 2 cents a kilowatt hour, Google going 100% renewable, ongoing calls to ban fossil fuel car engines, Energy Web Foundation block chain technology taking off, a surge in corporate renewable energy purchases in North America, the proof that trucks can obtain 10 MPG in fuel efficiency right now with current technology, and the take off and increasing interest in micro grids in Africa and other parts of the developed world. Not bad at all. And they continue doing fantastic work to make our world better. I'm proudly associated with them since 1998. The institute is one of 12 non-profit groups I annually help out and encourage everyone to look at what they do. Now, transforming energy might not be your thing, who knows, but there you go.
Carl Kruse
P.S. For anyone interested in following an interesting blog on energy issues I highly recommend the one maintained by Jon Koomey at www.koomey.com
P.P.S. Formerly we announced the Carl Kruse blog has joined Twitter. Check us out! https://carlkruse.org/carl-kruse-dot-org-joins-twitter